It's how we think, not what we think, that makes all the difference
The Leadership Mind (2022) by Connell Fanning and Assumpta O'Kane aims to help you to think clearly through the question of what is 'leadership'? in business organisations with a view to thinking through your own position on this vital phenomenon of human affairs.
Cutting through the current bewildering confusion of ideas in the field of thinking about 'leadership', it formulates a workable and sustainable concept of 'leadership' allowing us to guide thinking about 'leadership practice' and to create templates for 'leadership development'.
The Leadership Mind is about how to think about 'leadership' as a capability that can be developed through personal transformation, culminating in 'The Leadership Mind' – a mind that can operate at the uncertainty and complexity of the world today.
This book also provides a key for how to press the re-start button by stepping away from the crowd, taking responsibility for our own development, and, by thinking anew, taking steps towards a genuine 'leadership' capability. 'The Leadership Mind' provides accessible developmental directions for people in all walks of life and for all kinds of organisations.
The Keynes Centre is a pioneer internationally in providing evidence-based experiences for supporting personal transformation and professional and organisational development for better living and working.
Connell Fanning is Professor Emeritus of Economics and Founding Director of The Keynes Centre at University College Cork to support people in continuing development of their meaning and truth making capabilities throughout adulthood.
Assumpta O'Kane is an occupational psychologist, a facilitator of transformation in adult development, and a specialist advisor on organisational development. She is a Practitioner Research Associate at The Keynes Centre, UCC.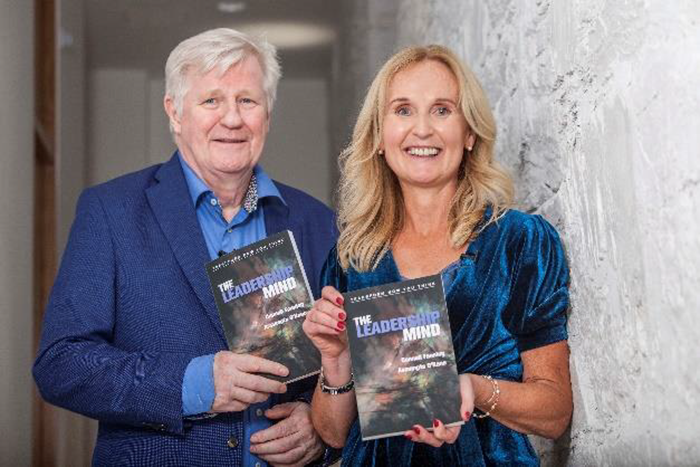 Reactions to The Leadership Mind